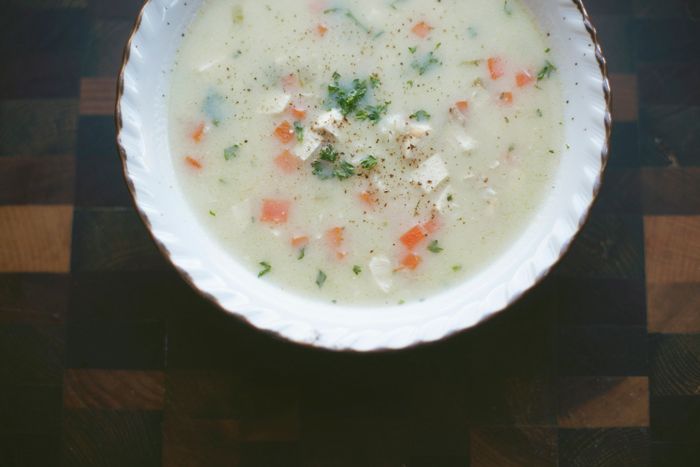 Even though it's spring, it's still a bit chilly up here. I had returned home after a morning full errands. Why I decided to wear flats is beyond me but I immediately put on my big ol' fuzzy slipper socks and headed to the kitchen to prepare a pot of soup for me and the boy. Jeff's not a big soup fan (more of a sandwich/burger guy) so I almost always cut a recipe in half, especially with soups that include rice or pasta. Just doesn't keep well.
I knew I wanted to make chicken soup because there were a few pieces of leftover roasted chicken in the fridge from the night before. Half of it went into Jeff's sandwich. The other half was destined for better things. : )
Picked up my trusty iPad, opened up the even trustier Pinterest app and searched for something new. The 2 other go to chicken soup recipes I keep in my mental vault wasn't going to satisfy my craving. I stumbled upon a pin that said "best soup ever". Okay. That's quite the bold statement. I scan through the ingredients. Looks easy enough. Then I saw 2 eggs listed. Huh? Eggs? Weird, I thought. But I was really curious as to how this all ended up being a creamy soup without any sort of cream which is a big plus for me. It wasn't a day for a heavy, cream filled, buttery soup.
You guys, this recipe is AMAZING. So simple and so satisfying. What I love is the creaminess without that heavy feeling sitting in your tummy. It's the eggs! Go figure. It makes total sense though.
I altered it a bit the second time around. The boy complained about it's "sourness" from the lemon. I personally loved it. I did cut the recipe in half (still added 1 whole carrot and celery) and only added the juice of half a lemon. So good.
The photo above was the first attempt, more soupier. The second attempt below came out a little thicker due to cutting back even more chicken stock. I preferred the first version.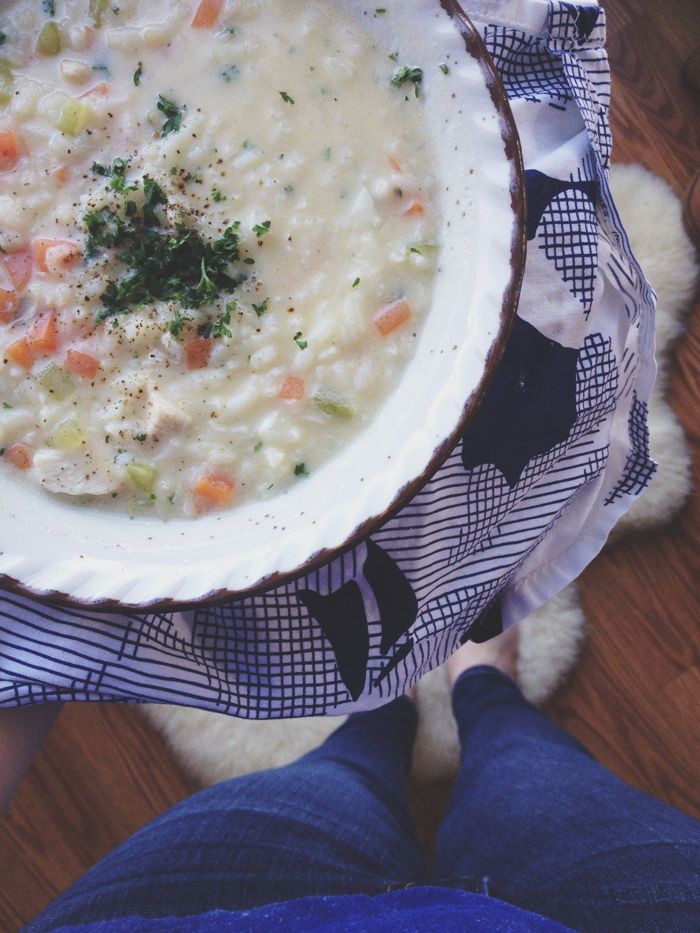 You can find the original recipe here.
Tina