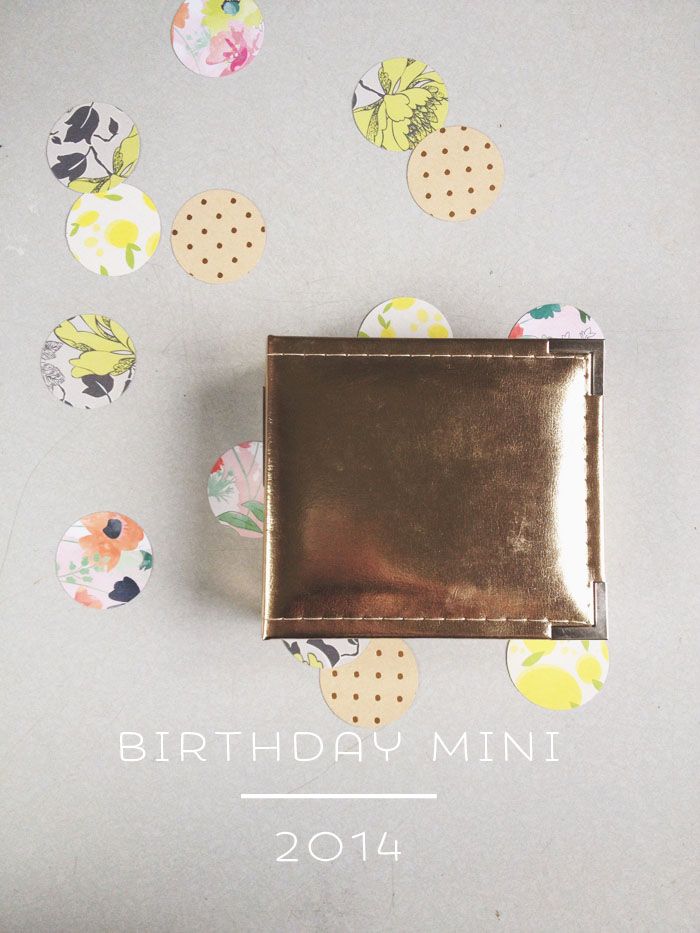 For me to actually complete a mini album is a great feat. The start of one is all sunshine and daisies, then it ends up in my never ending box of unfinished projects.
This one was different. I think having cute little page protectors helped A LOT. Also keeping it simple and to the point was key. Like with all of my scrapbooking, journaling is kept to a minimum since most of my writing is done in one of many Field Notes notebooks.
I started with this  We R Memory Keepers gold 4x4 Instgram album. I purchased a few of these in different colors from the Studio Calico shop. (fyi...the gold is IN STOCK right now) The albums come with 5 sheet protectors but I ended up getting a few extra packs.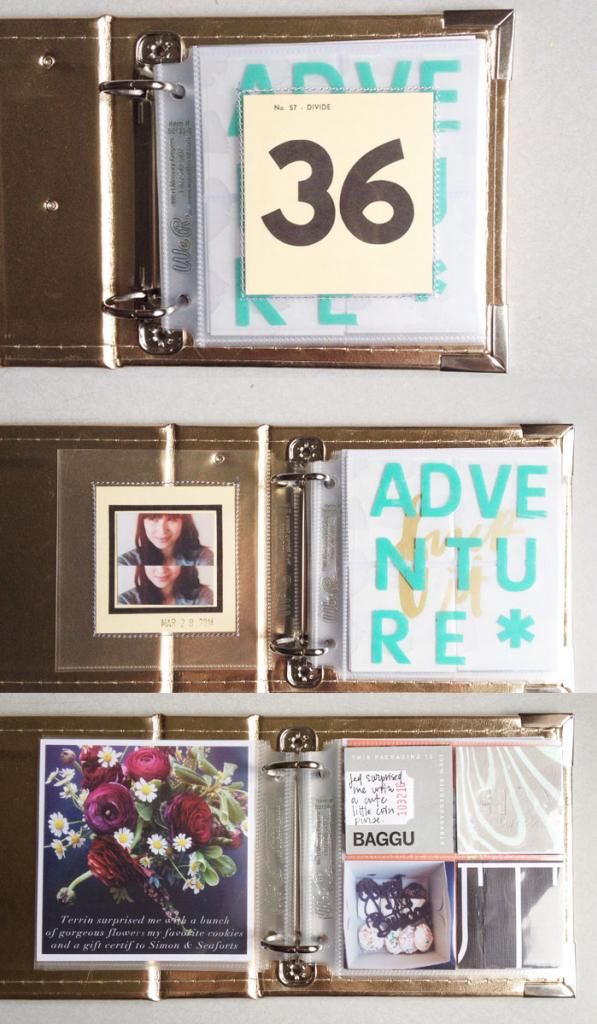 I used a lot of items I had in my personal stash like screen prints that were for practice and a vintage flash card with the number 36. The flash card was really cool and had a nice black frame on the backside....perfect for a little photo. The number and photo are "floating" in a 4x4 protector. Simply sew around the square to achieve the look.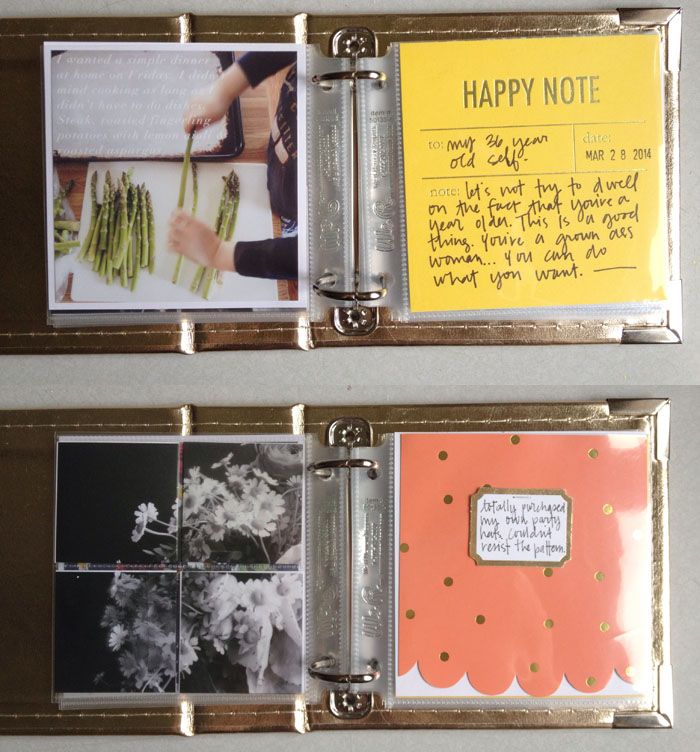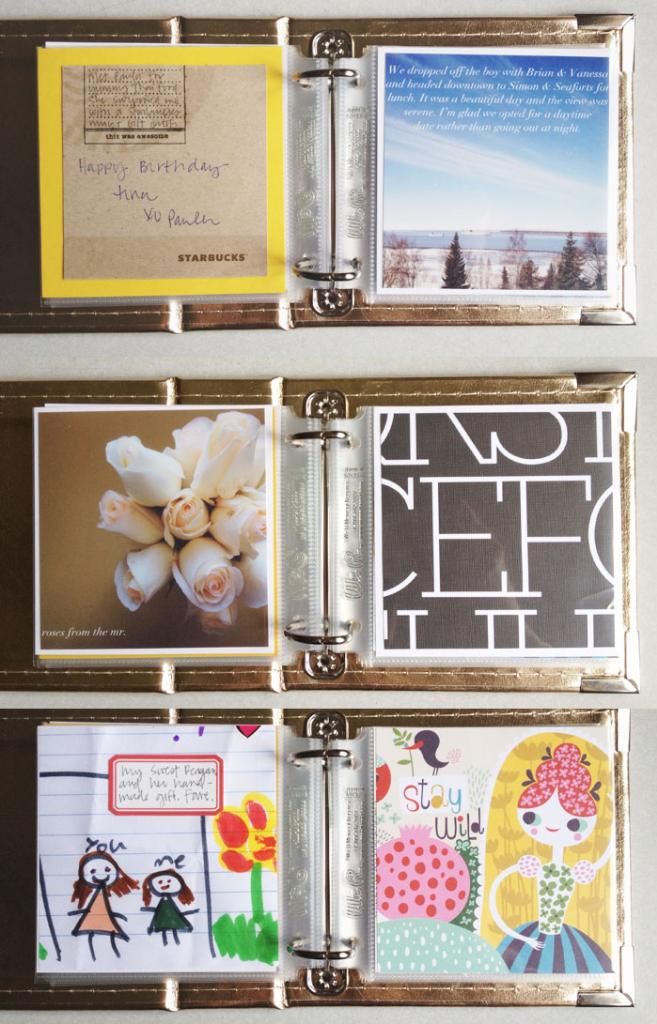 I added in bits of wrapping paper and handmade cards. The Stay Wild illustration is from my favorite publication, FLOW.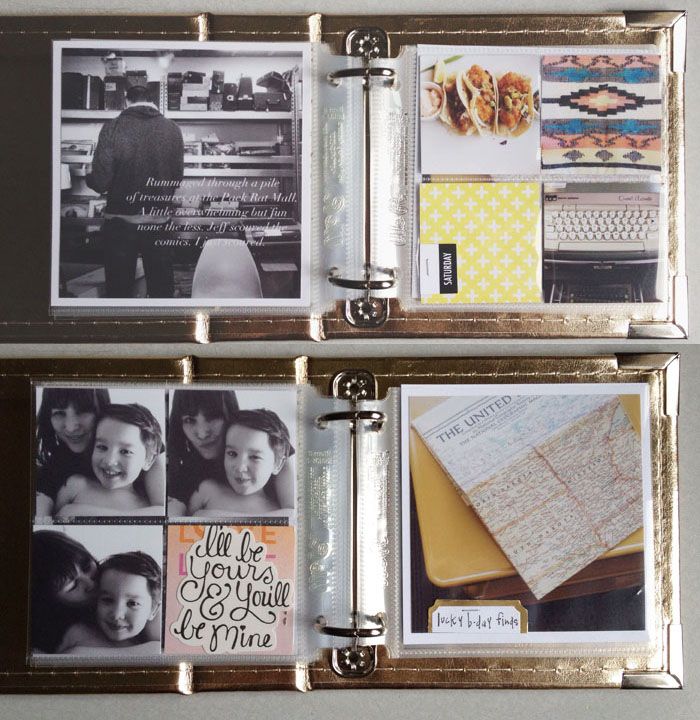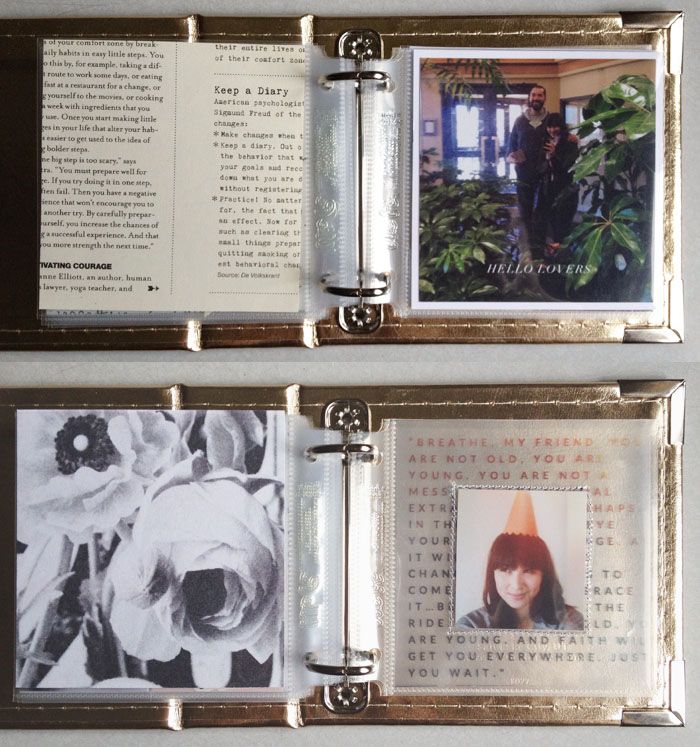 I ended with another "floating" element and backed it with a great quote that I printed on a transparency.
That's it! Easy peasy which is pretty much how I do things these days. :)
Do you like to document your birthday in a special way? Tina