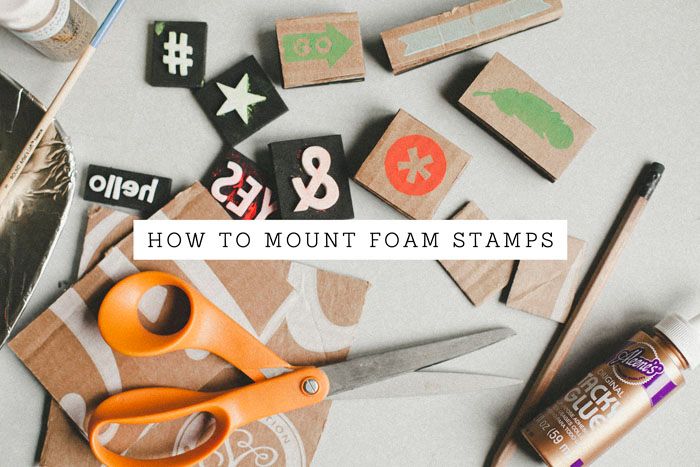 I've got a simple tutorial on how to mount your foam stamps from the Hello, Hello scrapbook kit over on the Studio Calico blog!
The lack of control when using foam stamps annoyed me when I was working with them for the Hello, Hello gallery. I came up with a quick (and free) solution which was to mount them on several pieces of cardboard. You can get step by step instructions here.
There were a lot of personal faves in both the scrapbook + Project Life kit. I want several more sets of that transparent alpha!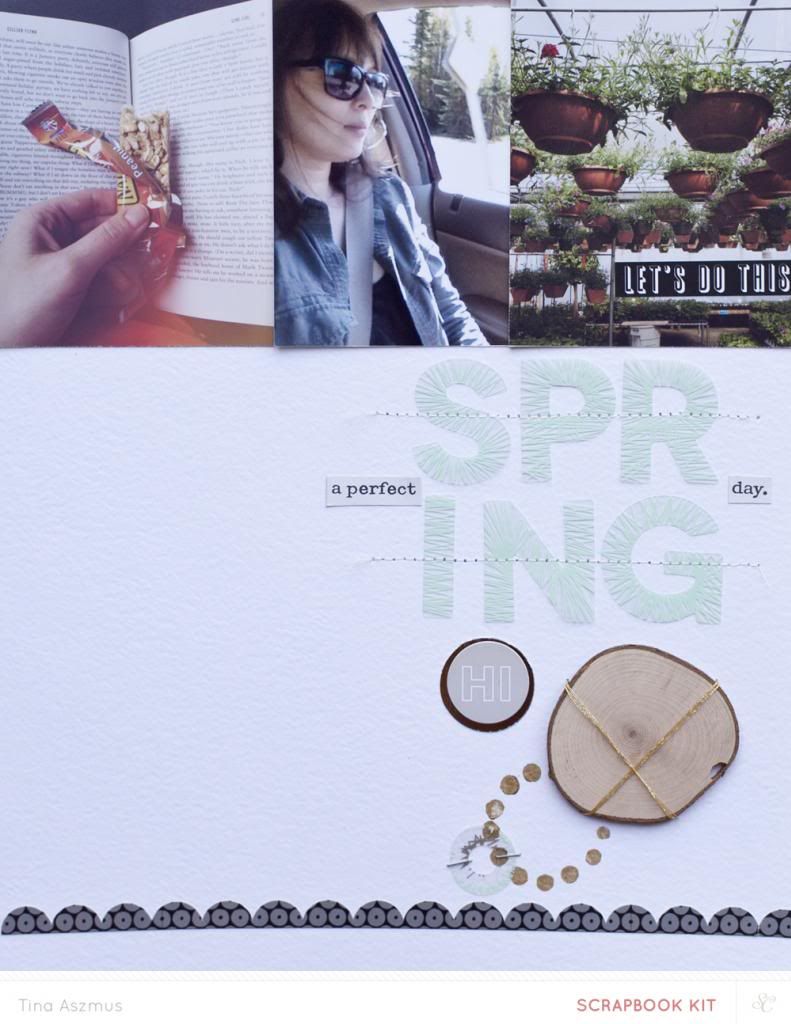 This Project Life spread houses all of my favorite cards and embellishments. Wood veneer sequins? One of the coolest things I've seen in awhile.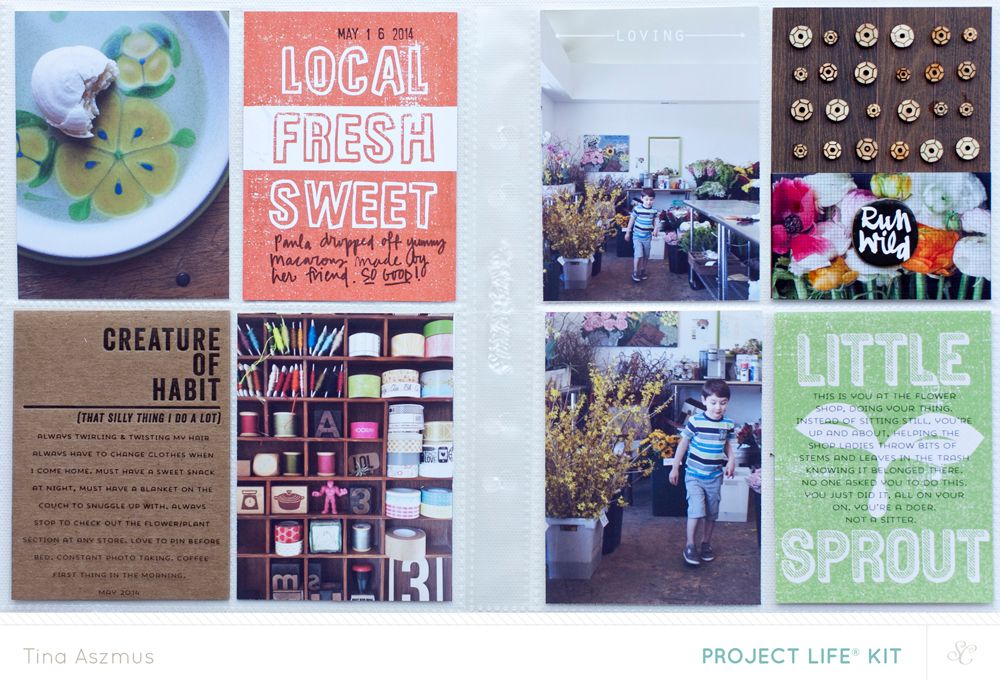 You can see the rest of my gallery here.
So what did you end up getting at reveal? Tina