Hey guys! Did you catch the reveal last night? There were quite a few new items added to the Studio Calico shop as well! One of the things we (the CT) decided to do for the August gallery was to pick a member and do a lift. I immediately chose Maria Lacuesta also known as Analogpaper.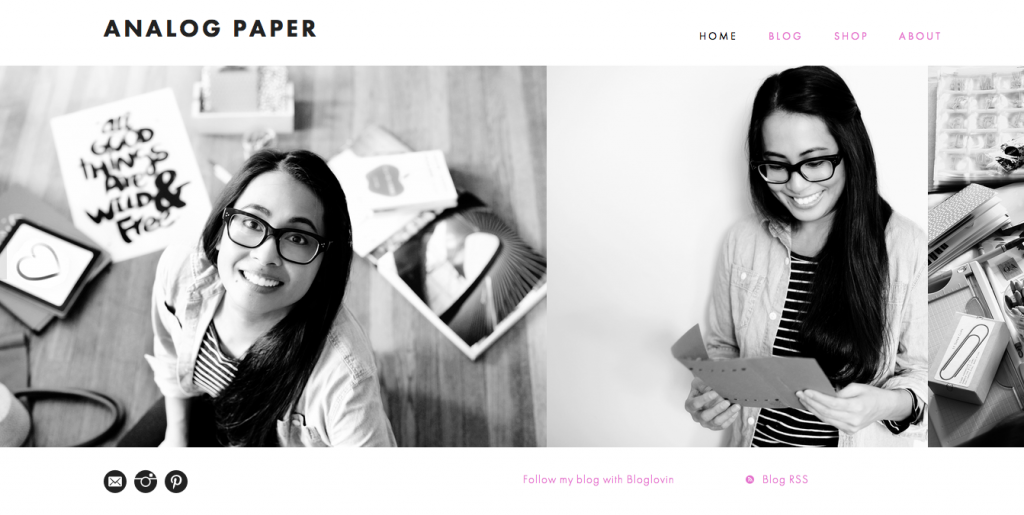 She's been on my radar lately and her gallery has no shortage of inspiration. I couldn't choose just 1 layout to lift so I decided to use her style as my inspiration. Everything in my August gallery has hints of Maria's style.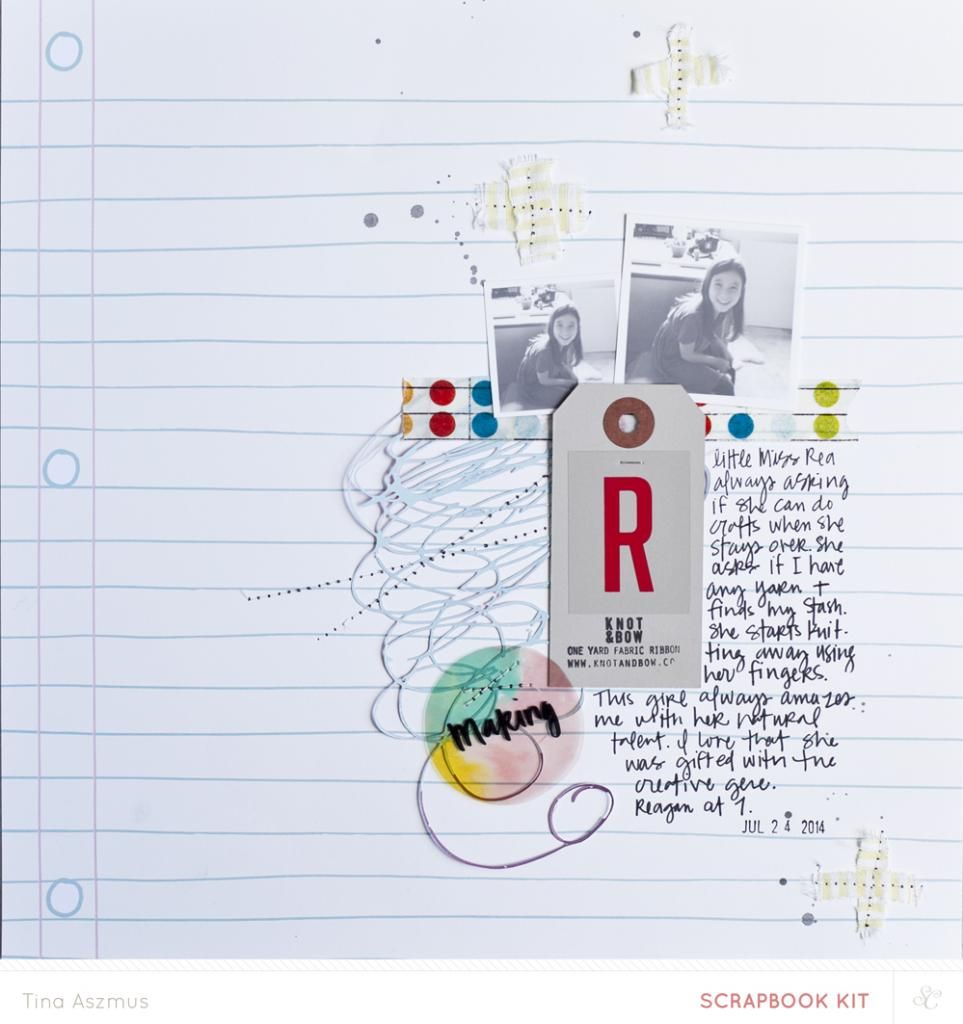 With this layout I was inspired by her use of Silhouette cuts and the fun bits she adds to her layouts. I love her use of white space and she always adds just enough embellishment to make it interesting yet it all remains wonderfully simple. You can view her full layout
here
.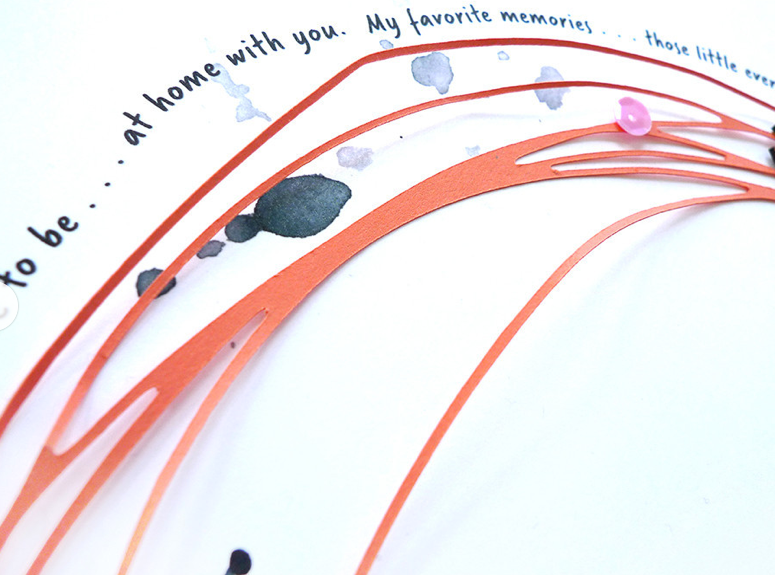 Of course she was my inspiration for my Project Life spreads as well.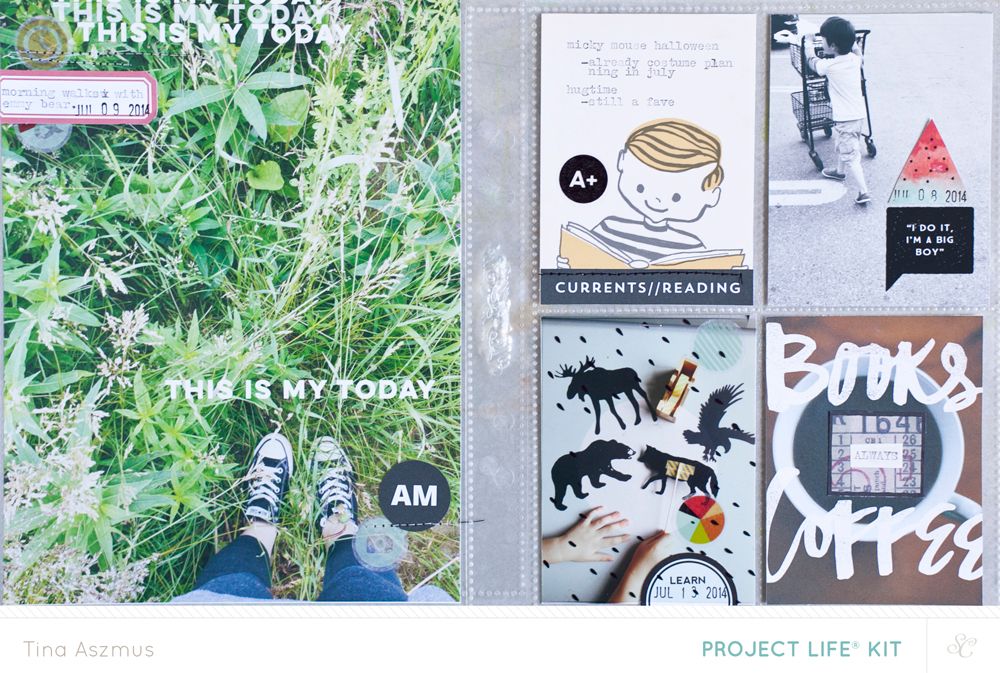 I'm a big fan of using 6x8 photos in the Handbook. Maria is as well. I really love the little creative touches she adds to these larger scale photos.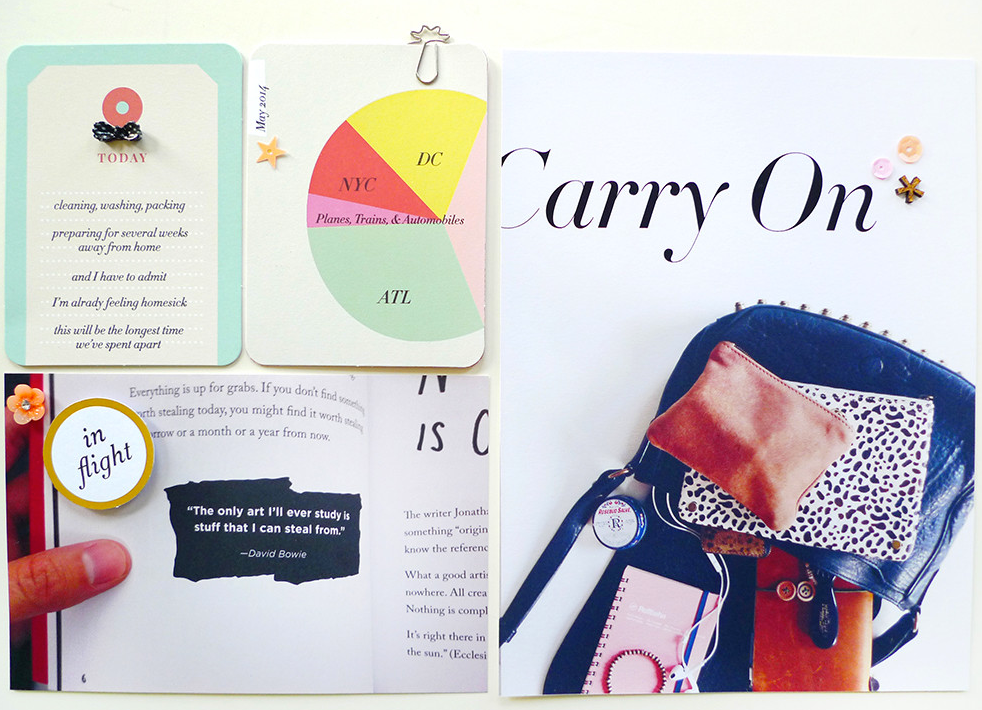 I wanted to get to know Maria a little more so I asked her to answer my Currents. Let's see what's she up to.
Eating - Ramen! Glorious ramen with broth boiled over high heat for over 10 hours. Even on hot days.  Even though I get it all over my shirt when I slurp up the noodles.
Drinking - Have you seen the crazy Limon-Pepino Gatorade?  It's a little weird and I don't even know if I like it, but I can't stop drinking it.
Reading - Dark Places.  Gillian Flynn definitely writes a good page turner.
Watching - So, as of today, I've watched the entire Fringe series 2.5 times.  Is that embarrassing?
Listening - At this moment, Cocteau Twins!  Makes me happy while I work :) 
Loving - My small format Project Life album.  Since switching over to the 6x8 size, I've been much more inspired to work on it.  I love being being able to throw together a layout without stressing too much.  And I especially love including full page photos. It took a lot of experimenting, but I finally have a nice rhythm going with Project Life and I'm officially addicted.
Loathing - Choosing what to wear.  Gone are the days when I would have a new cute outfit everyday.  Now, if I find something I like, it becomes my uniform for weeeeks.  This summer, I'm all about the maxi skirt, tank, and chambray shirt (for when it gets chilly).
Making - Analog-Paper.com, my new website! My old blog was more of a design exercise as I learned how to code, but this new site is truly a labor of love as I'll be sharing a little bit more about myself, the way I work, and trying to cultivate a happy life.  Keeping it real is definitely kind of scary, but I'm looking forward to the challenge and I know it will be a rewarding experience.
Thanks Maria! Keep on doing you thang and we'll keep on being inspired!
Tina