It's Saturday, early afternoon.
Deadline is soon approaching and the daylight is a welcoming surge of creativity. Funny how the weather dictates our moods.
I unpack my box and arrange my photos and cards from the previous night of planning. Today I'm working in the dining room so little hands  & puppy paws aren't undoing my work.
There are a few things I like to do at the end. Sewing for instance. I get all that done in one shot since I have to set up my sewing machine. So I write up a note on a post it and stick it on the page. My memory is AWEFUL so I find jotting down notes helpful.
now that I've got the placement set up, I'm ready to embellish. I kept this spread plain and simple. I like just keeping the high five piece on it's own but it's a little too plain. I ended up doing a little sewing to bring it out a bit.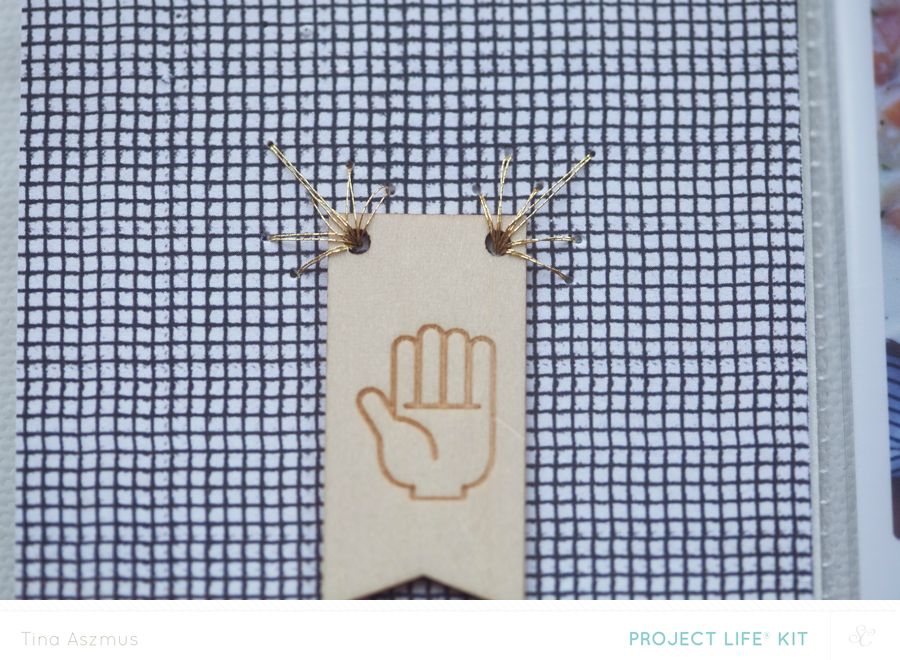 Adding little touches of embroidery is my jam when it comes to PL. That little mat & poker thingy that came in Amy Tan's kit is quite handy for this.
I usually use the Versamark Onyx ink pad but I printed my photos on actual photo paper so Stayz On it is! I added some digital stamps to this photo of my sweet niece as well. After the stamped imaged dried, I added some sewing to check off each box because she is each of those things.
A lot of times things are added as after thoughts. Like this card for instance. I had already done my journaling but when I set it on the spread, it was just too plain and unbalanced.
I pulled out a few Neocolors and just colored it on. It's exactly like using crayons but it's a really soft wax that's water soluble. I wish I would have done this before journaling though because the pen ink ran when I applied some water to the colored area of the card.
I'm pretty much done for the day but this time I leave my mess! It's the weekend and I do plan on trying to finish up my spreads by Sunday. Stay tuned for part 4 later today and the full reveal.
Tina