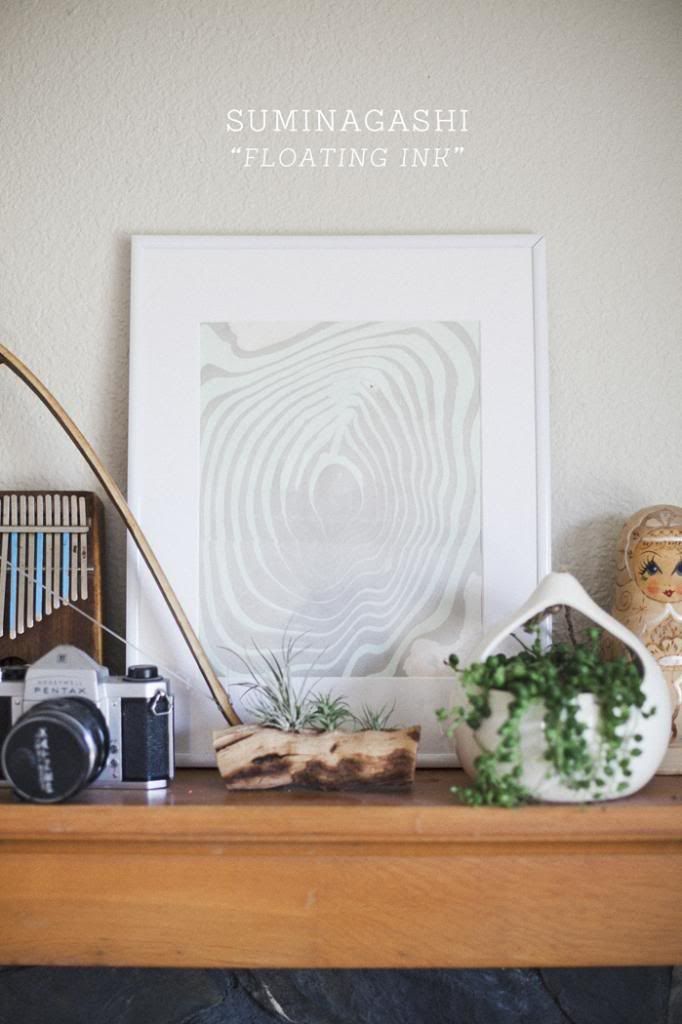 (yikes, someone needs to dust.) I tried marbling paper a long time ago but recently came across a few pins that sparked my interest in the art again. Today I'm actually going to show you Suminagashi which is Japanese marbling. In no way am I claiming to be an expert in this. There are several great tutorials on the subject and some beautiufl works of art. What attracted me to Suminagashi was this. It almost looks like a woodgrain. Seriously, look how gorgeous!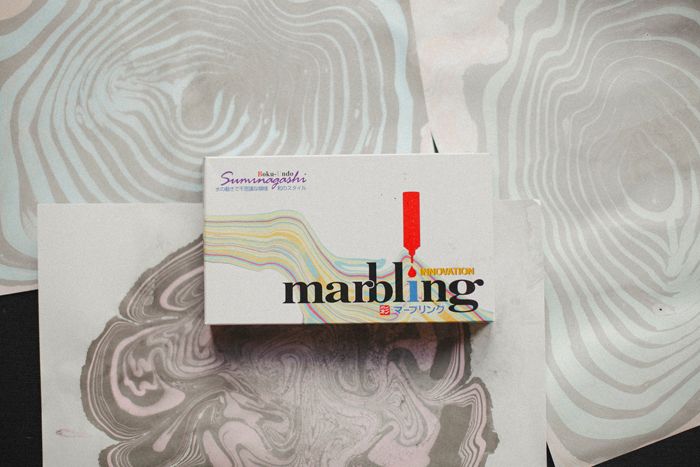 It looked easy enough to do with Tyler and it was! I'm always on the hunt for a fun and easy make to do with Tyler. A craft that I can appreciate as well. I purchased this set from our local art supply store, Blaines. I paid $18 for the set. You can purchase them online as well.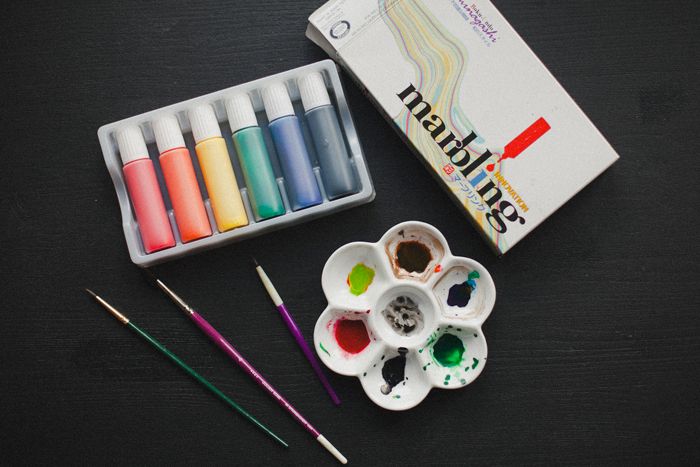 I'm amazed at how easy this art is. You almost can't mess this up. That's why it's great for Tyler. It can get messy though so set up your workstation accordingly. It's easy to achieve the woodgrain pattern but Tyler's came out more of a traditional marble effect. You basically take 2 skinny paint brushes, dip it into the ink and lightly touch the water. Here's a great  video tutorial that shows the technique.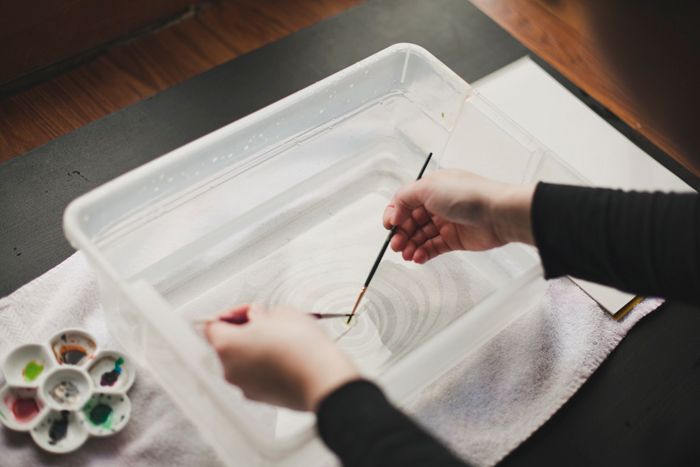 Once you've made several rings of ink, carefully place your paper on top of the floating ink, then lift off. Place your paper down on a flat surface to let dry. I placed a towel on the floor for this stage. Here's where I need to practice more though. The dyes sort of ran a little. I found that if I patted the excess water with a paper towel, it helped a bit. We used plain ol' white art paper on our first try. Wasn't too bad but the paper did buckle quite a bit. I did try using watercolor paper but the results weren't as great. I always like to use things I have on hand before I go out and purchase anything. I found a stash of blank business cards meant for letterpress.....it worked great! I ended up doing a whole set of business cards for the upcoming LLP print release. I recommend placing dry marbled papers under some heavy books overnight to help flatten the paper.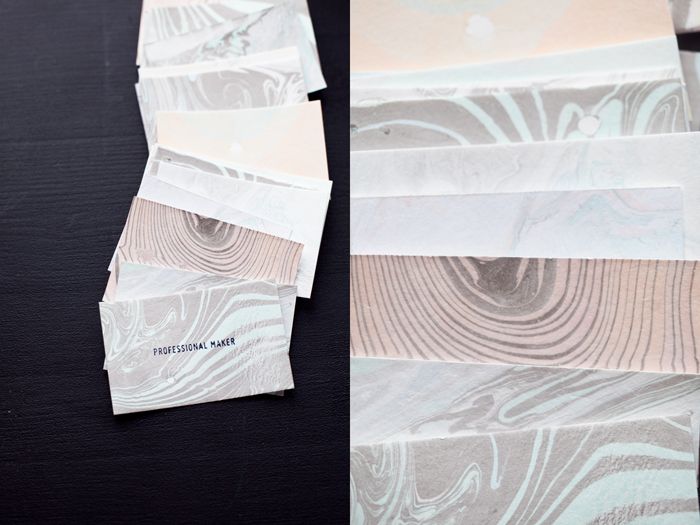 Here are some useful links on the Suminagashi: Suminagashi for kids Suminaghashi inspiration How to video This video is cool! Just a note...I'm not affiliated with the brand of inks, just wanted to share a fun technique that any paper crafter would love. It's refreshing to do something completely different and something you really can't control. The best part is that it's not a huge investment. Most of the materials I had on hand and the ink will last awhile.
Tina